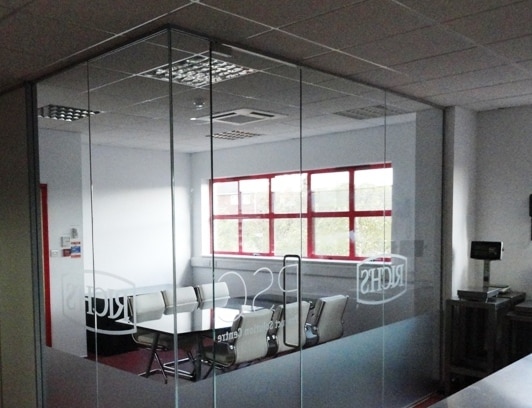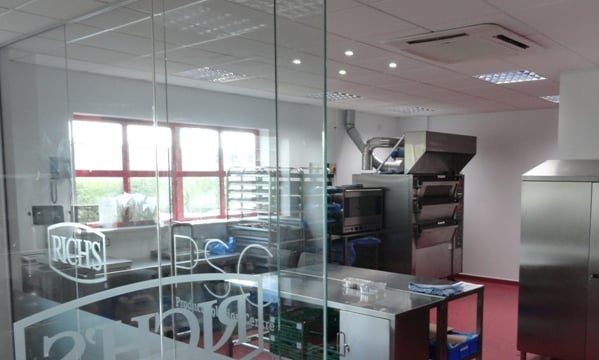 Project Profiles
Rich Products PSC
Fareham
SERVICES / Project Management, Cost Management, Commercial, Workplace Consultancy
VALUE / £0.1m
LOCATION / Fareham
Conversion, adaptation and relocation of an existing food product testing area for RICH Products.
The existing food product testing area initially located at ground floor was relocated to the first floor and the previously occupied ground floor food product testing area was then converted into a new pot wash area.
The first floor space, previously a demonstration/visitor area to perspective and existing clients, was completely refurbished to provide a fully functional industrial kitchen for food product testing and demonstration area complete with observation area. Rich Products were keen to maintain their existing very high food hygiene standards therefore segregation between visitors, observers and Rich's own Associates was critical to the success of the project.
Once unoccupied, the ground floor space was refurbished into a new pot wash facility to accommodate further production lines on the production where the existing pot wash box once was. The refurbishment included the installation of internal drainage within the existing concrete floor slab.
Food production remained unaffected during the period of construction with the introduction of fully sealed temporary screens and careful phasing of work activities where interaction was necessary with Rich's food production.
Rekan provided a full Project Management plus service taking responsibility for contractor and consultant procurement, financial management, design management, programming/logistics, stakeholder management/liaison and site monitoring.